SALES ROOM & INVITATION & ORGANIZATIONS
We say "Hi" to our customers with our building which symbolizes the bridge between two ages of Urla Winery, one side constructed with Urla's old stones and the other side that shows its modern face. When you look at our vineyards and our habitat and get a bird's-eye view, you'll see that we have the shape of a wine drop. 
The most entertaining part of our job is to meet the wine and gastro lovers who come to visit us, to tell them about us and to dream together. We have a guest room reserved for you in order to talk about our vineyards, wines, to nose around our barrels, to understand Urla's vineyards with all of your senses. You can buy wines of Urla Winery from here.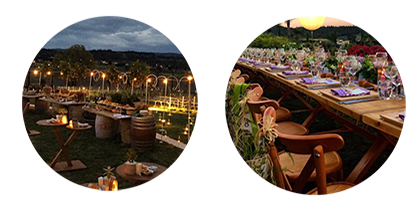 We give great importance to the fact that the visitors, who come to visit us, understand "us" and the grape's journey before they buy the wine. Thus, our guestroom is our showroom.
Apart from these daily meeting tours, we also have trainings which we prepare periodically. In order to be aware of the activities in which local cheese matching, wine-friendly diet is discussed, you can send us your contact information.
Additionally, Urla Winery also hosts the national and international corporate companies in its astonishing place with remarkable activities. If you have a special organization which you want us to get prepared, you can send a mail to info@urlasarapcilik.com.tr. We can arrange an organization in the vineyards together.
>